Words from our customers have a huge impact on Spaah's livelihood, so we would greatly appreciate a review from you. We hope your experience was fantastic and that you will share your feedback on Google, Facebook, Yelp, or TripAdvisor.
We'd 💖 love to hear about your Spaah experience!
If your experience could have been better, please let us know.
Feel The Love – Here's what our delightful clients are saying about us:
Wonderful! She worked hard on all of my trouble spots, and adjusted pressure exactly as I asked. Thank you so much! – Tif
I love this establishment. The perfect way to relax. – Joel
The service was excellent, and the staff is very kind and attentive. – Millie
Best massage ever. Really kind staff, too. They make you feel like family. – Dave
If you're looking to go somewhere to get waxed – HIGHLY RECOMMEND! –Antoinette
Best 30 minutes of my life! Just what I needed this week. – Bri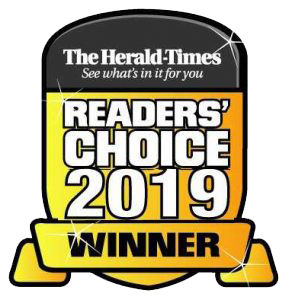 the Best Day Spa in Bloomington – Readers of the Bloomington Herald-Times have named Spaah the "Best Day Spa" in Bloomington many times, most recently in 2019.